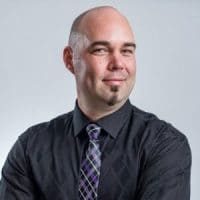 As a self-taught practitioner, Matthew Post built his first website in the summer of 1996. Within two years he would find himself building his first commercial website, Resort Cities, which catered to the travel and entertainment industry.
In 2001, Matthew assisted in the launch of Web Media Marketing, a digital development and marketing company that catered to creating, optimizing, and selling online casinos. He was an integral part of launching two industry-specific pay-per-click- search engines. Matthew also worked on a variety of online casinos to rank them organically on search engines.
In 2007, Mr. Post became President of Etronity, Inc., whose core business was in operating several eCommerce websites. He worked directly in overseeing the marketing, SEO, and CRO efforts of the sites, which lead to revenue growth of over 400%. In 2015, Matthew sold the majority of the assets of Etronity Inc.
Continuing with his passion for website development and optimization, Mr. Post took on the role of Web Developer and SEO Analyst for Wilshire Law Firm in 2017. In addition to the increase in organic traffic, Matthew worked with the marketing team to test, and optimize their pay-per-click landing pages.
Matthew Post partnered with Masha Mahdavi to launch SEM Dynamics where they utilized their strength in data analysis to focus on conversion-based website development and marketing.
When he's not building or optimizing websites, Matthew enjoys roasting coffee, brewing craft beer, and seeking adventure in the outdoors.