Google Ads Management

Immediately Reach Customers Searching For Your Services
Our Google Search Ads management achieves the highest immediate return for the lowest risk.
The Most Reliable Way To Bring In New Clients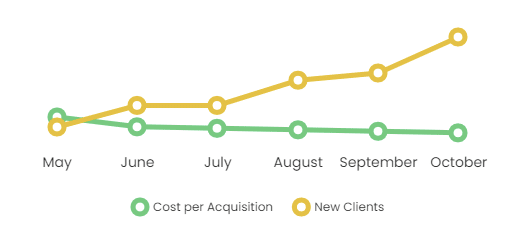 Our continuous campaign optimizations will generate more clients at a lower cost.
When done right, few marketing channels are as reliable as Pay-Per-Click (PPC) advertising for businesses. This channel lets you immediately position your business in front of customers actively looking for the solutions you offer.
When you start a PPC campaign, you need to invest time and money testing ads and identifying what will work for your business and niche. Not so with SEM Dynamics.
We've worked with an array of businesses just like yours and know exactly what is needed to achieve a profitable ROI.
To Manage Your Company's Google Ads
We have over 17 years of experience in executing paid search campaigns. We've helped the high-volume businesses throughout Southern California earn millions of dollars. We know how to get you maximum profit in the shortest amount of time.
Say "Good-Bye" To Junior Account Reps
You will not be handed over to some random account rep. With our PPC services, you get direct access to the owners. We work hands-on with you and directly oversee all aspects of your paid search campaign. When we report to you, it will be us, the owners, who are answerable for our results.
We're confident that we can deliver value, and results, month after month. In fact, we're so confident that you will not be asked to sign any long-term contracts.
At the end of each month, you will receive an invoice for that month's service. If you want to pause, change the budget, or cancel service, no problem. Let us know before we start your next month or service.
Customized Google Ads Strategy
You're not here to get a cookie-cutter bottom-of-the-barrel solution. We're not going to waste your time pitching you a strategy that "works for everyone."
The truth is that there is no magic bullet or secret sauce.
We specialize in helping businesses launch and scale paid search campaigns efficiently and effectively.
Discover how you can receive over 10x ROI from a custom marketing campaign with your first year of service.
Fill out the following form to receive:
Custom marketing strategy
Scalability timeline
Expected campaign ROI
Itemized costs

"*" indicates required fields