Website Development

Create A Website That Generates More Traffic and Revenue
All of our websites pass through five layers of optimizations that can earn you the greatest revenue.
Your 24/7 Salesperson Needs To Be The Best
For local businesses, a website isn't just a passive info brochure. It's an active, around-the-clock salesperson. And as every business owner knows, the success of your business is directly tied to the performance of your sales staff.
There are a lot of places you can go today to get a website built, and most of them will do a great job of creating something aesthetically pleasing, yet completely worthless as a business tool. At SEM Dynamics, we don't create basic websites. We create laser-targeted, 24/7 client acquisition assets. We build your website from the ground up to get you more legal clients. Period.
If you want to turn your website into a polished, effective tool that establishes your company's value proposition, clearly communicates your message, and brings in clients around the clock, you'll love working with us.
CA Workers' Compensation Attorney
"
SEM Dynamics helped bring my business from brand new to flourishing. Without retaining the services of any other company, they were able to fully take care of my marketing and SEO needs. Throughout the process of working with SEM Dynamics, they provided me with guidance, insight, and tips for increasing the online presence and visibility of my law firm.
I could not have succeeded so well and so quickly without their valuable services, and I would recommend SEM Dynamics to anyone wanting to have a marketing advantage in this competitive market.
"
Mobile has surpassed desktop as the default method by which users browse the web. That means it's not enough for your website to be "mobile-friendly" anymore. It needs to be built "mobile-first."
The websites we create are designed first and foremost to provide an incredible mobile experience, and then we make sure the desktop experience is amazing. We are also constantly keeping up with the most effective mobile strategies, which means when you work with SEM Dynamics, you get a website designed for today rather than a website designed based on what worked 5 years ago.
Your website needs to be your 24/7 salesperson, and that means it needs to be amazing at converting visitors into calls and clients.
The legal field is competitive, and traffic is expensive. We help you get more clients and make more money from the traffic you already have. Without our proven conversion rate optimization (CRO) process, you don't need to pay for more traffic to get more clients and make more money.
We've learned over the years that the best legal marketing strategies combine both paid traffic and SEO, and in order to get great SEO results in a competitive space, your website needs to be fully optimized for search engine queries.
As both website developers and experienced SEO practitioners, we bring the best of both worlds to your website, giving a streamlined site that flawlessly fits into your SEO efforts.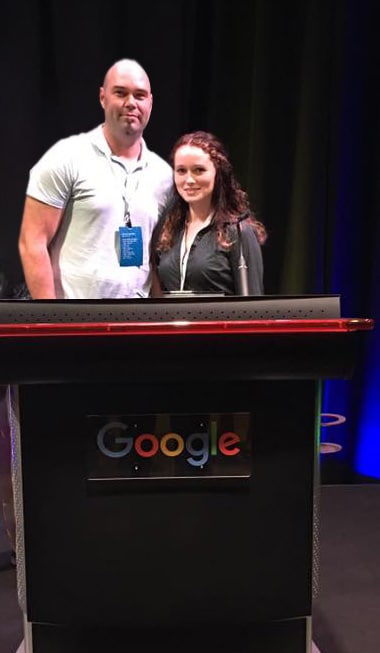 We have over 25 years of experience in developing and promoting websites. Over this time, we have refined the process of building high-converting websites that gain greater visibility on search engines.
Work Directly With The Owners
You will work directly with the owners and are not handed over to account reps. From the initial discovery call to your website's final release, Matthew and Masha are directly accountable to you.
What this means is that you will not have to wait to get the answers to your questions or deal with account reps who pass the buck.
Fully Customized Websites
We work with an array of solutions at our disposal to build a website that best suits your needs. Your website can include a variety of personalizations that will give your business an advantage over the competition.
Let's Build You An Amazing Site
The first step to creating a website that will increase your traffic and convert that traffic into customers is scheduling a discovery call.
During your discovery call, we will discuss:
Your needs and wants
Expected timeline
Project costs

"*" indicates required fields