Must-Have Marketing Tools for SMBs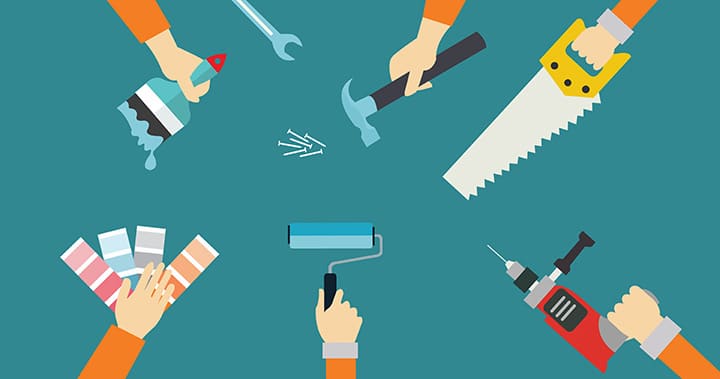 Marketing is vital for small and midsize businesses because it helps them reach their target audience and promote their products or services effectively. Without effective marketing, small businesses may struggle to attract new customers or maintain the interest of existing customers, which can limit their growth and profitability. Marketing helps small businesses to raise awareness of their brand, differentiate themselves from competitors, and build a loyal customer base.
Marketing can overwhelm small and midsize business owners who must assume different roles until their companies are successful enough to hire more people. Fortunately, they do not have to struggle with promoting their products and services. Partnering with the right platform can remove much of the pain associated with marketing.
This article dives into some of the must-have marketing tools for small and midsize businesses.
Social Media Management Tools
Social media is a crucial marketing tool for small businesses because it offers a cost-effective, targeted, and accessible way to increase brand visibility, communicate with customers, and generate sales. By creating and sharing content, companies can attract followers and drive traffic to their websites. Using social management tools can keep you on top of your online presence with little effort.
Social Media Management Tools' Features and Benefits
Hootsuite
Hootsuite aims to simplify social media management for multiple sites with an all-in-one platform. The platform provides a search and filter option to locate brand mentions, demographic information, and other insights. Hootsuite's plans allow users to schedule posts from multiple profiles across various social media sites. This feature allows businesses to optimize their marketing campaigns by ensuring timely and targeted posting. Posts can also be tagged for easy storage and use at the appropriate time.
Hubspot
Hubspot's Social Media Software suite provides a range of social media management tools to save time by prioritizing connections that hold the most value. These tools work across popular social media platforms like Facebook, Twitter, Instagram, YouTube, and LinkedIn. The suite includes various management features such as publishing and sharing content. These tools integrate with other marketing tools available through the Hubspot Marketing Hub.
Examples of Successful Social Media Campaigns
Smirnoff's Social Ingredients Campaign
Smirnoff created a custom cocktail recipe to match the trending headlines of the day. For example, they shared the #FreedBritney hashtag when Britney Spears' conservatorship was stopped. By joining existing and hot conversations, the company earned 11 million impressions during this 100-day campaign.
Starbucks' Sip Into Summer Campaign
Starbucks created a summer-long campaign to promote new drinks and engage with the community. The campaign primarily focused on Twitter where Starbucks posed a question and encouraged users to engage by commenting with their answers. The goal was to celebrate the summer with new product releases.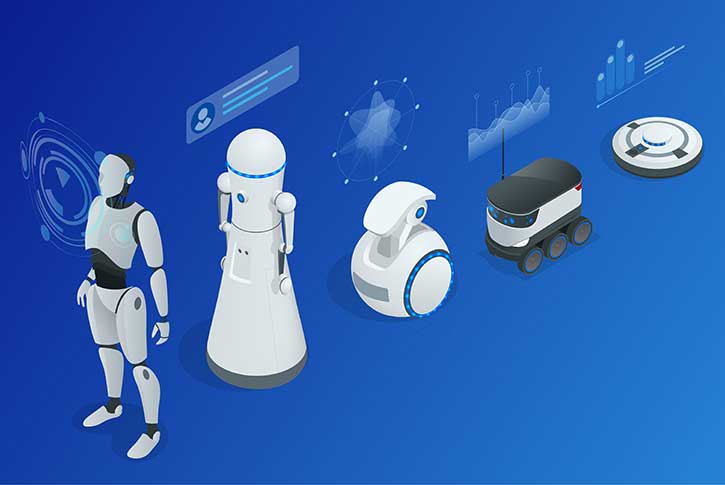 Email Marketing Tools
Email marketing allows businesses to send personalized messages to a specific audience based on their preferences, behavior, or demographics. This helps to build trust and establish a deeper relationship with customers. There are some tools you can use to make email marketing less burdensome.
Email Marketing Tools' Features and Benefits
Mailchimp
Mailchimp is one of the top email marketing platforms due to its user-friendly features that suit most businesses' needs, without being overly complex. Businesses can schedule campaigns, A/B test copy, and get detailed reports that include open rates, click-through rates, unsubscribe rates, and other essential metrics.
ActiveCampaign
If you need a platform that excels in automation, then you should look into ActiveCampaign. The platform has hundreds of pre-built automations that enable you to personalize campaigns for each subscriber. Throughout the platform, there are helpful guides to assist you in setting things up. Plus, ActiveCampaign's customer support is prompt and amicable.
Examples of Successful Email Marketing Campaigns
Transactional Emails
Transactional Emails are functional messages sent during checkout and other purchasing actions, providing critical information to individual customers. Examples of these include order confirmations, receipts, and order-shipped emails. Online retailers typically use this type of campaign.
Promotional Emails
These emails are intended to raise awareness for a specific deal or promotion, such as a Black Friday sale, a Valentine's Day gift guide, a summer savings email, or a limited-time-only discount email. Scheduling these ahead of time can ensure prompt delivery. You can set them and forget them.
Search Engine Optimization (SEO) Tools
SEO involves customizing online content to meet the requirements of search engines and the keyword demands of search engine users. By using popular keywords, website owners can attract visitors from search engines, resulting in a greater quantity and quality of potential customers. Finding and using the best keywords takes time and a considerable amount of knowledge. Fortunately, some tools simplify the entire laborious process so you can create attractive content.
SEO Tools' Features and Benefits
SEMrush
This all-in-one software platform has become known for its comprehensive SEO tools, which include valuable features like the Social Media Poster, a scheduling tool that enables users to create and publish posts across Facebook, Twitter, Instagram, Pinterest, LinkedIn, and Google My Business. However, its real strength is its ability to integrate social media management with your overall marketing and SEO strategy, providing an efficient platform that brings everything together in one place.
Moz Pro
Moz Pro is an SEO toolset that focuses on enhancing website traffic, rankings, and visibility in search engine results. The platform offers a website audit tool that utilizes the Moz Pro spider to flag possible issues and offer recommendations. It also tracks your website rankings across hundreds or thousands of keywords. With a keyword research tool, Moz Pro helps determine the best keywords and combinations to target.
Examples of Successful Uses of SEO Campaigns
On-page SEO
You should modify your company's website content to rank higher in search engine results. This process involves working with the content and source code of each site's page to make it easier for popular search engines to find your site and recognize its relevance to associated keywords. Utilizing an SEO tool can simplify the process of on-page SEO.
Technical SEO
Improving the technical aspects of a website to make it easier for search engines to crawl and index is known as technical SEO. Unlike on-site SEO, technical SEO emphasizes website performance, focusing on elements such as loading speeds and accessibility. Unless you know your way around coding, you might need an SEO tool to help you speed up your site.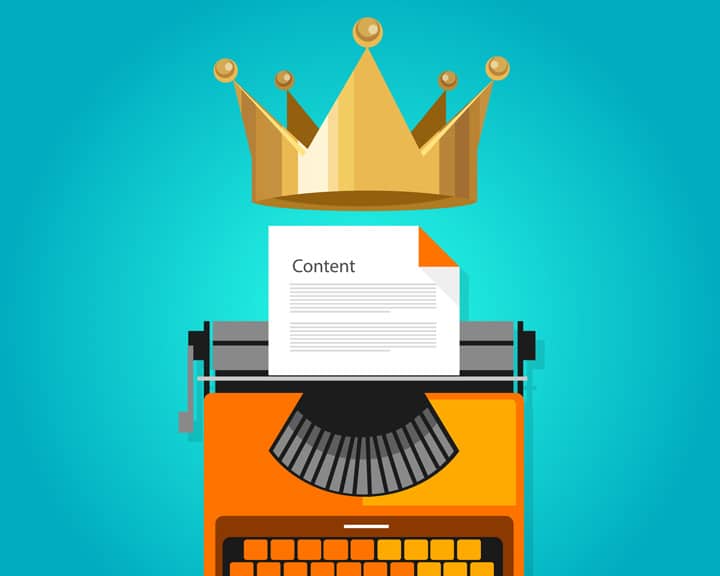 Content Marketing Tools
Content marketing is an affordable strategy for small businesses to create and distribute valuable content to attract and retain a clearly defined audience, which can help build brand awareness, establish authority and expertise, and increase visibility in the market. Since content marketing is a broad category, you might need to use a tool to help you get started.
Content Marketing Tools' Features and Benefits
Adobe Marketing Cloud
This marketing platform can help you manage multiple channels, campaigns, and personalization from one central platform. It includes four key software products: Experience Manager, Campaign, Target, and Marketo Engage. These products allow for content management, automated ads and campaigns, personalization, lead management, and more.
Populr
Populr is a platform that allows marketing and sales teams to create web pages with ease, without needing developers. It provides web templates and an automatic layout engine to customize pages as well as share options for distribution across social media and email.
Examples of Successful Content Marketing Campaigns
Girl With The Dog's YouTube Channel
Vanessa, a professional pet groomer from Ontario, Canada, runs the popular YouTube channel, "Girl With The Dogs." Through this channel, Vanessa not only entertains her viewers but also showcases her skills as a groomer. Her content marketing efforts have resulted in a large following of 1.5 million subscribers and increased clientele.
Climate Fieldview's Blog
Climate Fieldview's blog is visually appealing and easy to understand. It features well-designed graphics and white space, making the information easy to follow. Additionally, Climate Fieldview subtly highlights its data-driven technology to provide a visual representation of the impact of knowing your fungicide window. Clarity and engaging visuals can keep readers hooked to your content and continue to pique their interest in what products or services you offer.
Customer Relationship Management (CRM) Tools
CRM involves managing customer interactions and analyzing customer data to improve relationships and satisfaction. The ultimate aim is to enhance customer satisfaction through effective communication and personalized experiences. As with most marketing strategies, gathering data, making sense of it, and using insights to increase customer satisfaction requires expertise and time. You can use several tools if you lack both.
CRM Tools' Features and Benefits
Salesforce
Salesforce is a comprehensive customer service platform that helps you engage with your customers, offer them self-help resources, and monitor your interactions with them. Its app development and sandbox features can boost team productivity by tailoring permissions and workflows to suit various customer verticals, sales funnel stages, and territories.
Workbooks
Designed for midsize businesses, Workbooks offers support for sales, marketing, customer service, and operations teams. What sets Workbooks apart is its Shared Success initiative, where customers receive complimentary consulting to help guarantee that the platform remains in line with their business objectives.
Examples of Successful CRM Campaigns
Wells Fargo
Wells Fargo relies on its CRM platform to coordinate its various services, such as banking, mortgages, investing, and credit cards. By investing in technology that streamlines customer relationship management and improves departmental efficiency, the bank has been able to save countless unproductive IT and business hours. This has resulted in a significant positive impact on the bank's overall business.
Activision
The video game publisher has used a CRM tool to track and respond to social media conversations related to their products. This approach has proven to be cost-effective, as social media customer service is typically less expensive than other methods.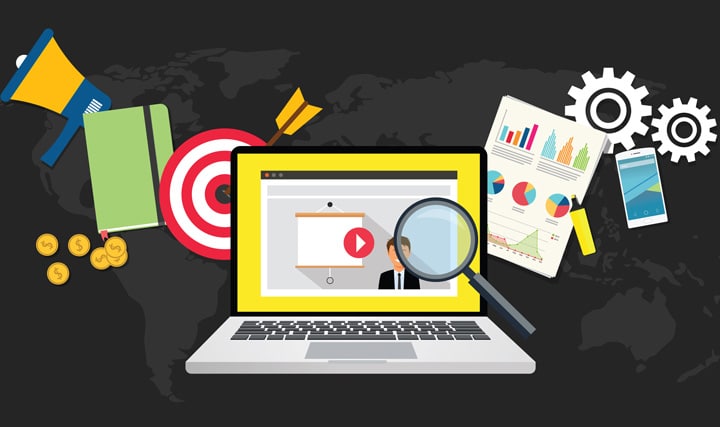 Analytics and Reporting Tools
Small business marketing relies on analytics and reporting for several reasons. These tools enable business owners to track the performance of their marketing campaigns and make necessary adjustments to their strategies. With this information, they can optimize their marketing efforts, maximize their budgets, and increase revenue for their business. Analytics and reporting tools are practically the only ways to collect this type of data.
Analytics and Reporting Tools' Features and Benefits
Google Analytics
Google Analytics is a free, powerful tool for small business marketing. It provides valuable information on the performance of social media platforms, showing which platforms drive the most traffic to your website. Google Analytics can also help you calculate the ROI of your social media campaigns, allowing you to make informed decisions about where to allocate your marketing budget.
Dreamdata
Dreamdata is a cloud-based marketing analytics tool that allows you to track revenue-related data and content analytics. It provides a comprehensive view of the customer journey and insights into performance across all channels. The platform offers a free plan and requires no training to use and collect data.
Examples of Successful Uses of Analytics and Reporting Tools
Understanding Your Customers Better
Understanding your customers and their needs is a fundamental goal of marketing. If you do not know what they like and dislike, then you might waste time and money marketing to the wrong people. By gathering data from each customer interaction, you can gain insights into who your customers are and when they are most likely to engage with your business. Analytics is essential for making sense of this wealth of information, enabling you to draw actionable conclusions from customer data.
Optimize Your Strategy
You can use analytics to help adjust marketing campaigns that cater to your customers' current needs and the market as a whole. With this information, you can accurately decide which strategies to invest in. Using your marketing budget effectively can help you save money in the long run.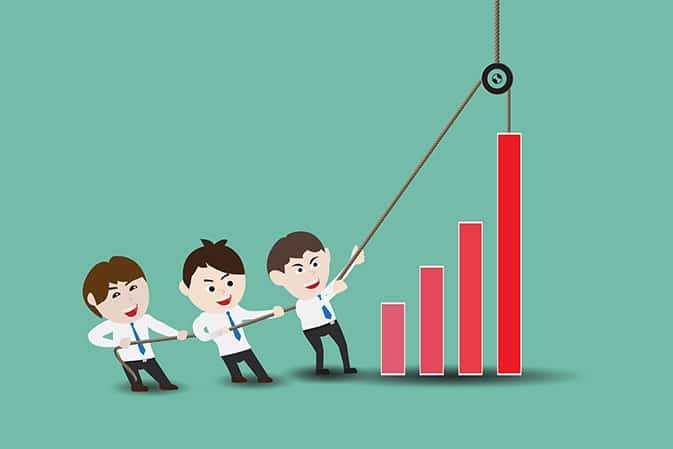 Activate Your Marketing Strategy Today
Marketing tools can help small and midsize businesses compete with companies that have more resources. By leveraging marketing tools, small and midsize businesses can reach a larger audience, increase brand awareness, and drive sales. Choosing the right marketing tools involves picking a user-friendly option that improves your marketing performance. You might have to try several before finding the perfect one. This might take some trial and error, but the long-term benefits can boost your business to the next level.
Become a Marketing Master
Sign up now to hone your marketing skills and receive notifications when new tips and studies are released.