Guide to Instagram Marketing for Businesses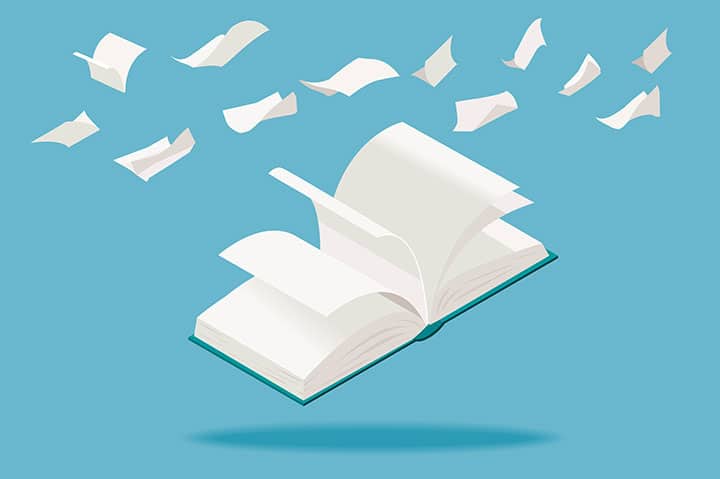 Social media has become a key part of modern life, and for businesses, social media is now an invaluable tool for reaching and engaging with new customers. Among all the different social media platforms, Instagram has emerged as a popular choice for many businesses to showcase their products and services and connect with customers who also utilize the social media platform. With over one billion monthly active users, Instagram provides businesses with a massive pool of audiences that businesses can try to engage with in order to increase brand awareness, generate more leads, and drive sales figures.
But creating a successful Instagram presence isn't going to happen overnight – businesses must develop a strategic approach and a well-reasoned marketing strategy. In this guide, we will focus on some organic strategies businesses might leverage to bolster their Instagram marketing initiatives and cultivate a strong presence on the platform. From creating exciting and compelling content to optimizing your profile, this article will touch on the basics, tips, and tricks to help your business succeed on Instagram.
Setting Up Your Instagram Business Account
The first step toward achieving your Instagram marketing goals is setting up an Instagram business account. Unlike personal accounts, business accounts can access an array of powerful features like Instagram Insights, which provides valuable data about your audience and engagement rates, as well as the ability to run advertisements on the platform.
To create an optimized Instagram business account, you must:
Download the Instagram app from the App Store or Google Play Store
Either convert an existing personal account to a business account or create an all-new business account
Select a profile picture that is eye-catching, and a clear representation of your brand
Select a username that is easy to remember and directly relates to your brand or business name
Write a bio that succinctly describes your business, goods, and/or services; calls to action and specific keywords can be highly effective here, too
It's absolutely vital that the profile picture, username, and bio accurately reflect your brand's identity and values. This can help users identify your brand more easily, and by using high-quality images and content, you can help build an air of authority and professionalism for your Instagram business account.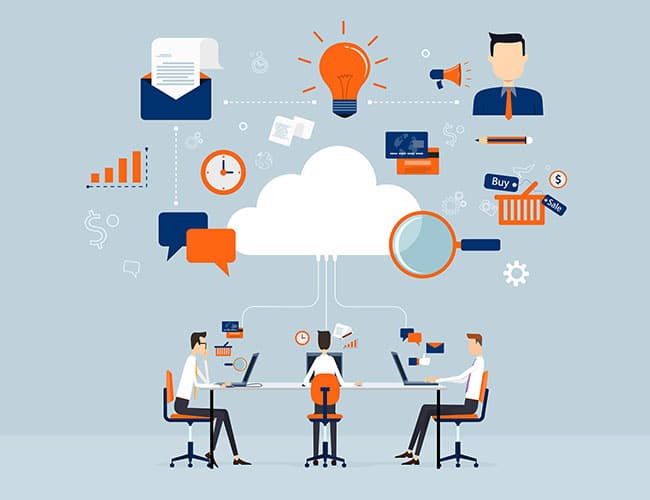 Developing a Visually Appealing Instagram Aesthetic
For an organization to stand out amid the crowded platform and build a strong brand identity, businesses must develop a visually appealing aesthetic that looks professional, increases engagement, and attracts new customers to their social media pages and websites.
To develop a cohesive aesthetic, begin by selecting a simple color palette and style that aligns with your brand identity. This may involve selecting colors, certain fonts, and other imagery that accurately represents your organization and brand in a way that resonates with your target audience. Consistency is key here, so it's generally best to stick to a set of colors and styles across all your posts.
There are also various apps and tools like Canva, Adobe Spark, and VSCO that can help create visually appealing posts that align with your preferred aesthetic. These tools can help edit photos, add filters, and create graphics to reinforce your brand identity on published content.
Crafting a Winning Instagram Content Strategy
A winning Instagram content strategy often begins with a business identifying its primary target audience and that audience's content preferences. By understanding your audience's interests, demographics, behaviors, and other data, you can create more effective content that resonates with them and improves engagement. Utilize the Instagram Insights feature to gather data about your audience and track engagement rates to identify your most effective content.
To create exciting and shareable content, try focusing on providing value to your audience. This may look like a behind-the-scenes glimpse of your business operations, featuring user-generated content and educational posts that showcase your expertise or share knowledge your target audience might not have previously known. Coupling these efforts with high-quality images and videos that align with your brand messaging can go a long way.
As it relates to scheduling and frequency of posts, finding the appropriate balance can be challenging, but is crucial. Posting too frequently may overwhelm your audience and lead to lower engagement, while posting too sparsely can also lead to lower engagement and missed opportunities. It may be beneficial to try posting with varying frequencies to determine what pace works best for your audience and engagement strategies.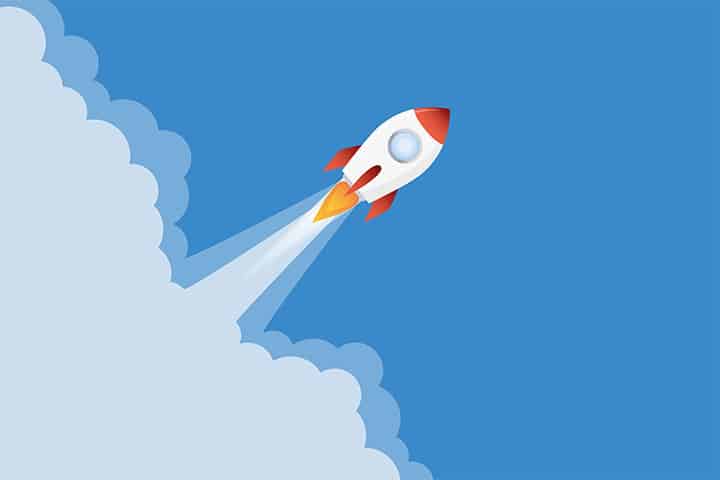 Using Instagram Stories to Boost Engagement
One of the most powerful tools for businesses on Instagram is the Stories feature; Stories are browsable, 24-hour snippets that users can view in addition to Reels and Posts, and they can be a great way for businesses to engage with their audience or provide customers with limited-time or exclusive promotions.
To create engaging and interactive Instagram Stories, content creators can use stickers, polls, and videos to encourage audience participation. Special stickers that utilize location tags, hashtags, or GIFs can help improve visibility and engagement, while polls and quizzes can be a great source of customer feedback and other audience insights.
It's important to ensure that your Stories align with your greater content strategy to maintain a cohesive brand identity and messaging. Use consistent branding, color schemes, and fonts to reinforce your brand's identity and ensure that your stories are relevant and valuable to your target audience. This helps ensure that you reach a broader audience and build stronger relationships with existing followers.
Leveraging Instagram Reels for Business
Reels are another helpful Instagram feature for businesses. With Reels, businesses can create short, engaging videos that may reach a wider audience and boost brand awareness. Additionally, Reels enable businesses to showcase their products or services, drive traffic to their website, and increase audience engagement metrics.
Businesses attempting to create successful Reels could consider including music, captions, and trending topics to help capture audience interest. And by keeping Reels relatively short and sweet with a clear call to action, businesses can effectively encourage viewers to engage with content.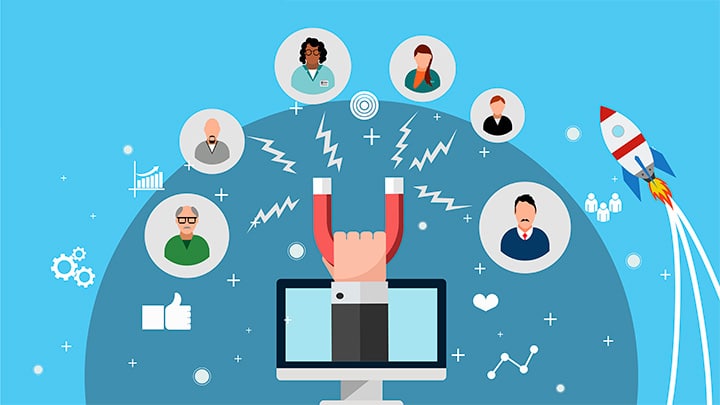 Optimizing Your Posts for Organic Reach and Engagement
In order to optimize your posts for organic reach and engagement, businesses must understand Instagram's algorithm and utilize strategies that can help ensure your posts and other content are seen by as many users as possible. Instagram's algorithm prioritizes posts that are timely, relevant, and engaging, so businesses must strive to create content in this vein.
To optimize posts for greater visibility, consider including eye-catching visuals and pairing those with engaging captions that encourage viewers to interact with the content. By using relevant hashtags, you can ensure that your posts appear in relevant search results and reach users who might be interested in your content, products, and/or services. Posting at optimal times can also help boost engagement, as more of your business's target audience is likely to be online and active during these times.
Encouraging user-generated content and interaction with followers is another effective strategy for optimizing Instagram content. This might look like reposting user-generated content, running contests or giveaways, and engaging with followers via comments and direct messages in a thoughtful, professional manner.
Building and Nurturing Your Instagram Community
For businesses to cultivate a loyal and engaged following on social media platforms like Instagram, they must foster a sense of community among followers, interact with them regularly, and create content that resonates with their interests.
To increase engagement and interaction on your Instagram business account, respond to comments and messages promptly and succinctly. Consider running contests or collaborating with influencers to generate excitement and interest around your brand or a new line of products or services. Similarly, leveraging user-generated content and testimonials can also help strengthen your Instagram community and provide social evidence of your brand's quality and prestige.
Other strategies for building and nurturing your Instagram community could include sharing behind-the-scenes content and offering exclusive promotions or discounts to followers. Consistency is also a key element to the process, so be sure to post regularly and maintain your brand identity, which aligns closely with your audience's interests and values.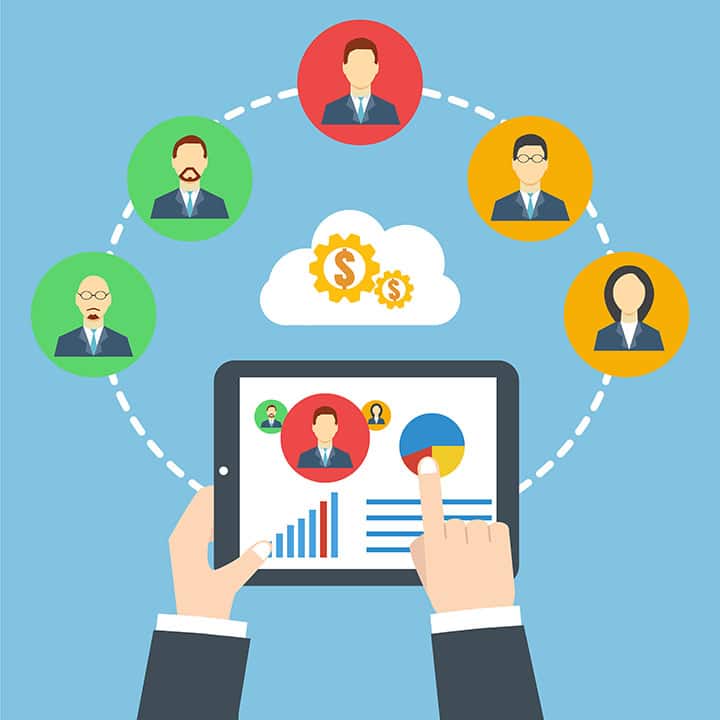 Measuring Success and Adjusting Your Strategy
Businesses must measure the success of their Instagram marketing efforts in order to better understand the strategies that work and the ones that don't. In order to effectively track your Instagram marketing performance, it's important to identify key performance indicators (KPIs) emblematic of your business objectives and monitor them regularly.
KPIs to monitor for organic Instagram marketing success typically include metrics like reach, engagement rate, follower growth rate, click-through rate, and conversion rate. These measurables can help your business understand which content resonates most with your target audience, how effectively you're driving traffic to your website and/or other platforms, and how successful your general Instagram marketing strategy is.
Analytics tools can help businesses identify when and where to adjust strategies based on performance insights provided by Instagram Insights or third-party platforms. Businesses may choose to experiment with different content formats, posting times, and other strategies, then test and measure the impact on the most significant KPIs. Adjusting your approach as needed to optimize results is an essential part of social media marketing and can help ensure that your organization continues to deliver value and relevant content to your followers.
Conclusion
Cultivating a successful, organic Instagram marketing strategy requires a thoughtful and consistent approach. Businesses must begin by creating their Instagram business account, developing a visually alluring aesthetic, and publishing thoughtful, valuable content that resonates with the target audience. It's also vital for businesses to effectively leverage various features provided by Instagram (like Stories and Reels) to increase engagement efforts and build a strong online following.
The key to long-term success in Instagram marketing is to remain as consistent and strategic as possible, as well as continuously adapt and experiment with innovative engagement techniques. By following these strategies and best practices, businesses can generate a solid Instagram presence, connect with a broader audience, and drive meaningful results for the business as a whole.
Become a Marketing Master
Sign up now to hone your marketing skills and receive notifications when new tips and studies are released.