Introduction to Social Media Marketing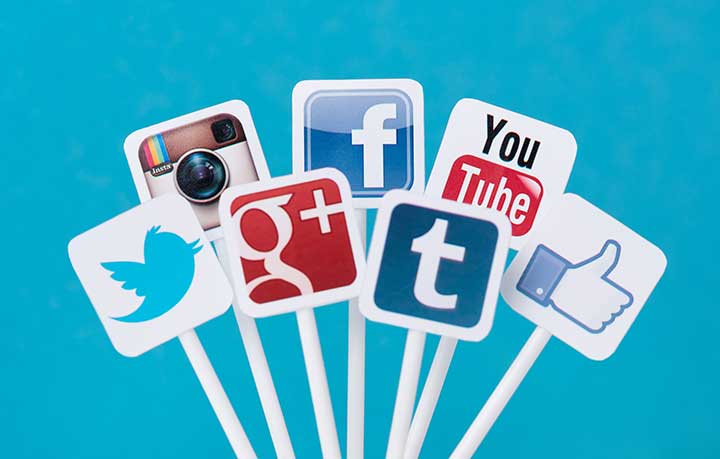 For better or worse, social media does not seem to be going away anytime soon. As more platforms emerge and old ones are abandoned, people will migrate wherever they are confident their voices can be heard.
It seems like social media is ingrained into the public's consciousness. Wise marketing teams and business leaders recognize this and have swiftly swooped in to leverage the opportunities social media provides. One of the factors we look at when first engaging with a marketing consulting client is the strength and weaknesses of their social media presence.
In fact, social media has changed the way many businesses promote their brands. They can use social media to influence their audience's purchasing behavior via colorful content that does more than promote a product. Engaging prospective audiences is the secret to social media marketing's success. Content that resonates is often remembered and shared. Today, it is easier than ever for businesses to create a lasting impression. It is these impressions that can expand brand awareness and drive revenue.
This introduction to social media marketing explores the practice and lists its major benefits. If you are new to social media marketing, then you will learn how social media marketing works and what you can do to get started. Now is the time to activate a marketing plan to generate brand exposure and sales.
What is Social Media Marketing?
A type of digital marketing, social media marketing is the use of social media platforms like Meta (Facebook), Instagram, LinkedIn, and Twitter to share information to build brand awareness. Users can organically increase their brand's reach via optimized profiles, posts, and community engagement. They can also pay to advertise on these platforms to push their brands in front of other users.
Benefits of Social Media Marketing
Among the many benefits of social media marketing, three stand out:
Social media marketing can increase brand awareness
Customers can only generate sales for you if they know you exist. One of the most crucial marketing goals is to quickly get your brand in front of as many people as possible. You can build your brand image via social media marketing to let people know what you can offer them.
Social media marketing can attract visitors to your website
Search engines can only do so much to bring people to your website. The traffic you get from them can be great. However, those people are a smaller group when compared to all of the prospective customers you could reach on social media.
Social media marketing can create revenue opportunities
Some social media platforms let you generate leads and conversions via their features. Direct messaging and profile call-to-action buttons are just two ways you can drive revenue while keeping your customers on your profile.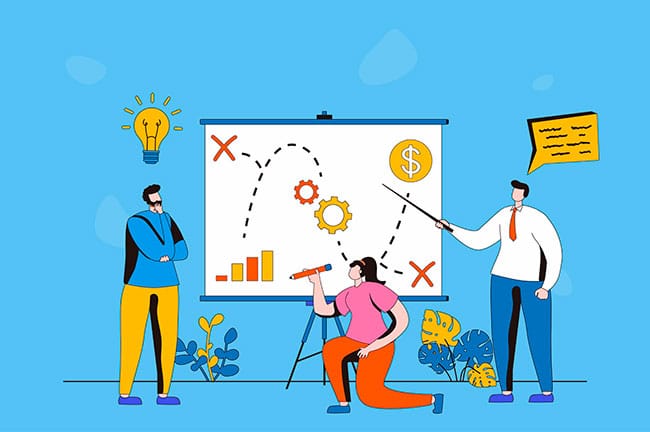 How Social Media Marketing Works
Social media marketing relies on creating and publishing content that engages the audience. Creating a memorable experience can attract prospective customers who might be curious about the creator's brand.
You have to know the audience you are attempting to reach before you can create content for them. Many social media users are not on the platform to look for your brand (although it would be great if they were). Many people use social media to connect with their families and friends, browse for news and entertainment, and promote themselves. You must figure out why your audience is on a particular social media platform and what type of content they like to experience.
Additionally, each social media serves a particular purpose. For instance, professionals seeking employment and businesses looking for their next hire primarily use LinkedIn. Posts on that platform should be geared toward them. A post sharing cooking hacks might not do well there but could go viral on Instagram. You should tailor each social media post for the platforms you are using.
With this information in hand, you have to create content that satisfies the audience and your brand's identity. The ultimate goal is to convert someone who engages with your content into a sale. You have to know how to integrate your brand into your content without being overly promotional.
Fortunately, many social media platforms provide their users with analytics to show them what content works and what does not. Some analytics also show when content gets the most/best engagement. You can use this data to hone your social media marketing efforts to maximize your chances of reaching your audience.
Getting Started with Social Media Marketing
1. Choose a platform
At this point, you should know who your target audience is. If not, then now is the time to create an avatar, your ideal customer. This avatar is a fleshed-out person complete with needs, wants, and fears. Once you have an avatar, you should match them with the platforms they would use if they were real. You should also keep in mind to choose platforms that best match your industry. Again, you probably would not use LinkedIn to promote your cooking products. Your avatar might be on that platform but you could probably reach them better on Meta or Instagram.
Research the most popular social media platforms to determine where you should focus your efforts. You can choose multiple platforms but you should only pick what you can keep up with. Starting with one is great. You can always add more as you go along.
2. Sign up for the platform
Signing up for a social media account is usually fast and easy. You are typically required to provide an email address so you should have one available. Once you sign up, you might have to verify your identity. Once you do so, you have to create your profile.
Having a good social media profile can attract audiences and make your brand appear more professional. Making an effective one is a simple way to improve your brand's reputation.
You should complete as many fields as you can. For example, your bio should be brief but include keywords that are relevant to your business. You can use this space to tell your brand's story. You can even use it to tell your story. Leaving your bio blank is a missed opportunity to connect with your audience.
You should also include a profile picture. It can be a photo of you or your logo. Not adding a picture can make your profile look fake or amateurish.
3. Post on the platform
Now is the time to start posting content. You can post a simple introduction of yourself and/or your brand. Regardless of what you post, your content should have a visual element. People can be drawn to visuals like pictures and videos. A text-only post can seem like a chore to read. Hook them with an image.
Once you have figured out what type of content to publish, you must do so regularly. An occasional post will not do much to increase your chances of being seen. Although many sources suggest various publishing schedules, you have to evaluate what works best for you. Some social media platforms allow users to schedule posts in advance. Some allow automatic cross-posting from one platform to the next (Meta and Instagram, for example). You shouldn't post too much because your audience could grow tired of seeing you. However, a frequent cadence of posts that provide information, entertainment, and promotion can help get your brand in front of many people.
4. Connect with your audience
You should engage with everyone who likes, shares, or comments on your content. They want to be recognized just as much as you. Acknowledging them can go a long way in building loyalty. The most common ways to engage with your audience are to reply to their comments, engage with their posts, share their content on your profile, and ask questions to ignite discussions.
You can also connect with the influencers your audience follows. Commenting on their posts can expose your brand to their audience, especially if they have a larger reach than you. You should not promote your brand when replying to their posts. Simply adding something of value to the conversation can get your reply seen by any number of people who might not normally frequent your social circle.
Make Social Media Marketing a Priority
Your next customers could be on social media. Marketers across nearly every industry know this and are actively trying to grow their brand's audience by creating engaging content. Now is the time to create your social media marketing strategy to gain an advantage you have never had before. More effective than traditional marketing, social media marketing can quickly deliver results depending on how much time and energy you are willing to invest in it. And that's the key point: you have to invest in it. Fortunately, the investment can be negligible depending on the results you receive.
Become a Marketing Master
Sign up now to hone your marketing skills and receive notifications when new tips and studies are released.