Social Media Marketing for Small Businesses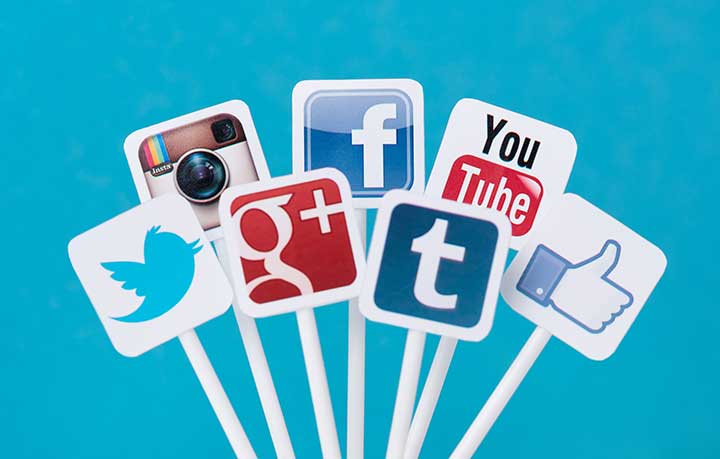 Social media marketing can empower any small business that wants to better reach its target audience and build a strong relationship with them. Create accounts on popular social media platforms such as Instagram, TikTok, and LinkedIn. Once you're set-up, your brand can share content and engage with your audience. Social media marketing effectively promotes your products or services and builds your brand awareness through engagement with a community of passionate followers.
Community engagement on social media also means you can interact directly with your customers. This enables your company to respond quickly to inquiries or complaints and gain valuable feedback that can then be used for improvement. Social media marketing also increases your business's visibility online and encourages genuine and organic engagement.
Understanding Community Engagement
While also very relevant in the real world, community engagement is especially important on social media, where organic viewership has declined significantly due to algorithms. The decline of organic engagement means your small businesses must find new ways of reaching people, rather than through traditional advertising mediums.
Community engagement allows your business to connect directly with your audience and respond to them in real time. Effective relationships with your audience foster a sense of connection and trust and assist you in building content that resonates with them. Community engagement strategies take time and hard work, but they are more than worth the payoff.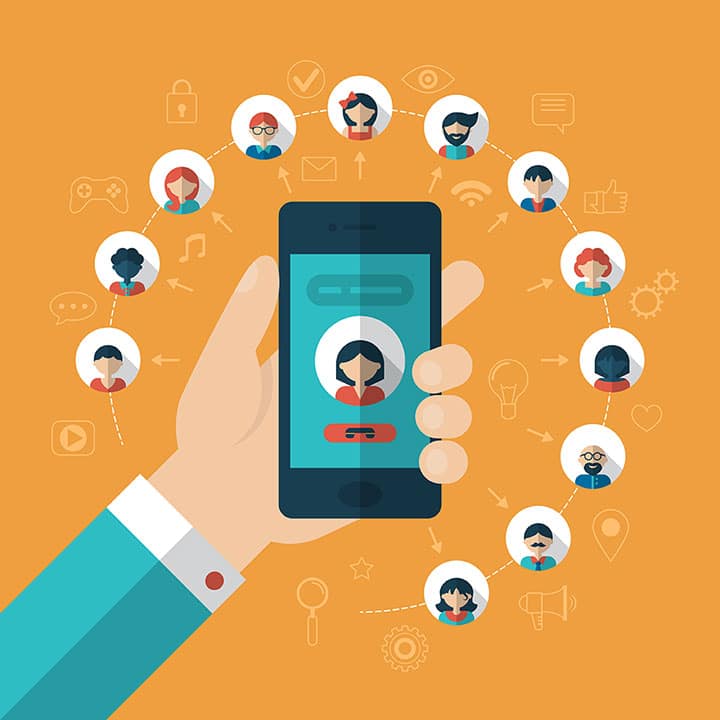 Building a Strong Online Community
So how do you go about building a great online community centered around your brand? Here are three tips:
Establish a Clear Voice
Begin by curating a clear and consistent voice. This is critical when building relationships on social media! Use the same tone, language, and messaging across all platforms and ensure your content is relevant to your target audience.
Create Valuable Content
Creating valuable content ensures your followers know they can look to your brand as a trusted and expert authority. Provide topical advice, share relevant stories, and offer exclusive social media discounts or promotions.
Leverage User-Generated Content
User-generated content increases engagement on social media platforms by demonstrating your company values the opinions of your followers. Leverage user-generated content by featuring posts from followers on your page or consider running a seasonal contest or two where users can submit their content for a chance to win a prize.
Creating Engaging Content
Creating engaging social media content is key to driving engagement and building a strong online presence. By understanding the wants and needs of your audience, you can better create content that resonates with your target audience. Different demographics may have preferred platforms or ways of consuming content, so it's important to take this into account. While some companies might use images of their products in action, others might find interactive content such as polls or quizzes more effective for sparking conversations about their brand.
Whatever you select, be sure your content reflects your overall values and mission. A great example of this is Nike's iconic "Just Do It" campaign which has seen sustained success in motivating people around the world to take action toward achieving their life and fitness goals.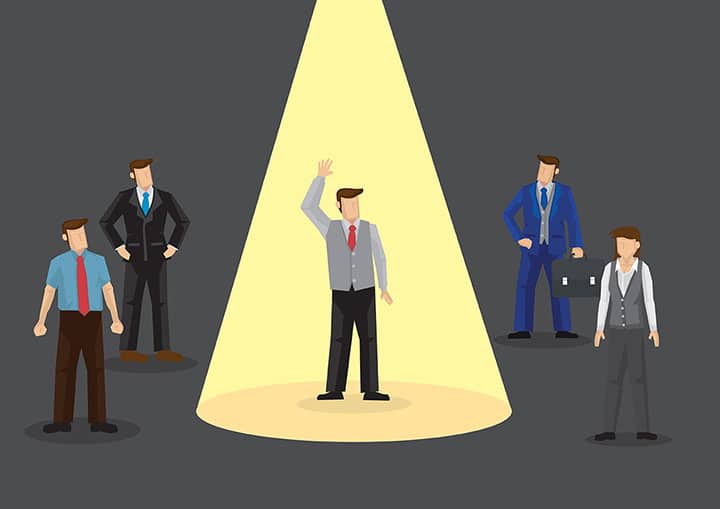 Promoting Community Engagement
Through better community engagement on social media, customers can more easily find and join conversations related to your small business and services. Here are three tips for promoting community engagement in the digital world:
Utilize hashtags whenever possible to promote your brand and join relevant conversations.
Regularly review all social media analytics to identify trends, data, and insights to improve your future content strategies.
Monitor comments, likes, shares, and other engagement for feedback. Respond to comments and then adjust social media campaigns accordingly.
Responding to Feedback
Positive engagement with feedback on social media is a key part of building relationships with your customers and an effective customer experience strategy. Regularly reviewing and responding to feedback showcases your brand as one that is willing to go above and beyond for customer satisfaction.
Real-world examples of successful responses to feedback on social media include large-name companies such as Wendy's and Taco Bell, who both respond quickly and uniquely to customer complaints and feedback on Twitter. These brands use a personal (and sometimes humorous) approach that shows they care, as well as encourage user engagement.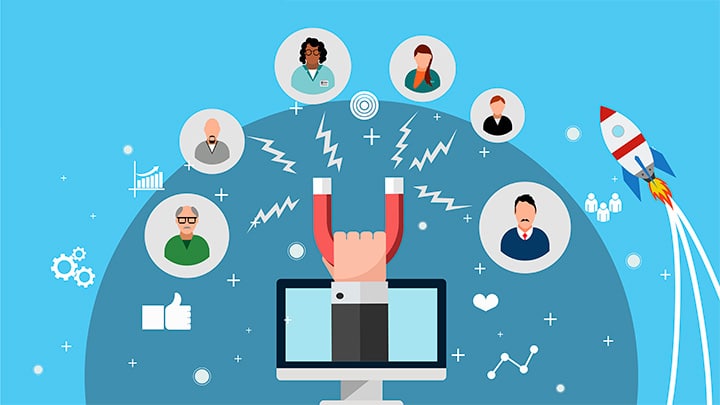 Community Engagement
To build brand awareness, loyalty, and trust, your brand must have effective community engagement on its digital platforms. Focus on creating content that resonates with your unique target audience and choose posts that facilitate genuine conversations and inspire user-generated content.
Don't forget to stay active in responding to comments and messages! Research relevant hashtags to reach new audiences and connect with other brands or influencers in your industry. This will also help you stay up-to-date with the latest trends and changes. By following these tips and finding your unique voice, your small business can build a strong online presence through increased community engagement.
Become a Marketing Master
Sign up now to hone your marketing skills and receive notifications when new tips and studies are released.