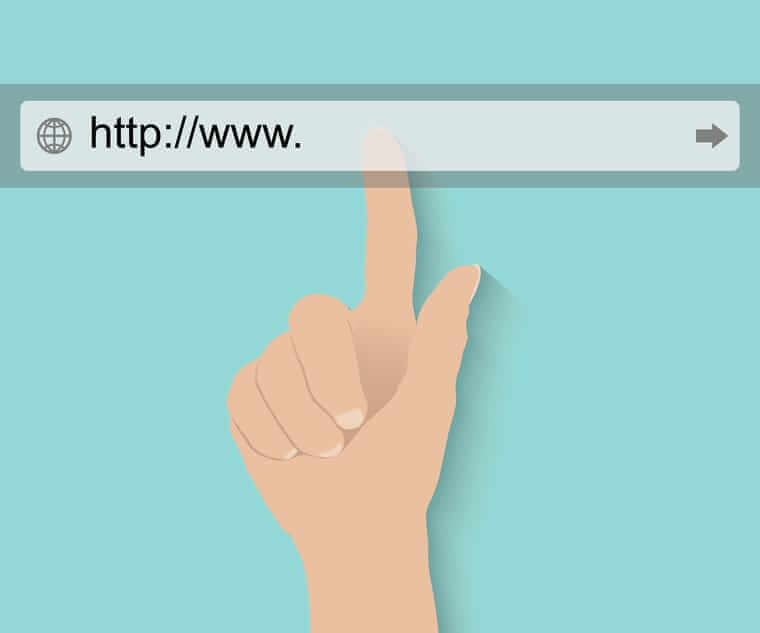 If you're ready to build your first website, Wix should be on your radar. It's a cloud-based website builder with ready-made templates and drag-and-drop options. With Wix, you can easily build a website from scratch without coding skills or a web developer's support. 
While Wix may be ideal if you're a startup, entrepreneur, or smaller business, you may want to pursue other options if you're seeking an advanced, custom website that converts well and ranks highly on search engines.
How Wix Compares to its Top Competitors
Wix is one of the many website builders on the market. Here's a closer look at how it stacks up against Squarespace, Weebly, Jimdo, GoDaddy, and others.
Ease of use
When it comes to ease of use, Wix excels. It was specifically created so that the average Joe can build a website without any former knowledge of coding or web development. Its drag-and-drop format and over 800 templates are perfect if you're new to web design. There's also the Wix Artificial Design Intelligence (ADI) tool, which asks you some basic questions and collects online information about your business to generate your site. 
Design
While Wix doesn't offer custom designs like other website builders, it has over 800 professionally designed templates you can choose from. When you browse them, you'll likely find that some are better than others, and only a select number make sense for your unique site and business. Another drawback is that you won't be able to switch templates once your site is up and running.
Value for money
Wix business plans will run you anywhere from $27 to $59 per month, depending on which one you choose. While there are cheaper website builders, it's a great value as each plan is well-equipped with many features. Even if you go with Business Basic, the most affordable business plan, you'll get 24/7 customer support, 50 GB in storage space, a custom domain, free hosting for one year, 5 video hours, and more.
Help and support
If you're a website newbie, customer support is likely important to you. You'll be pleased to learn that Wix features question mark buttons to help you build your website. Each button leads to a step-by-step guide that explains how to use each element. In addition, there's a robust knowledge center with articles to frequently asked questions. Unlike other website builders, however, there is no live chat support. You can send an email but will have to wait a bit for a response.
Ecommerce
You can use Wix to set up a small online store with basic features. Its Business plans will allow you to sell your products on your website easily. You'll receive abandoned cart recovery, multiple currencies, and automated sales tax. Plus, you won't have to worry about transaction fees like you would elsewhere. But if you're a larger store, you'll need to look for another builder with more advanced features, like Shopify or WordPress.
Features
While Wix may not come with the latest and greatest features, it will provide you with everything you need to build a basic online website and/or store. With Wix, you can choose a template with built-in features relevant to your industry and add your own photos and text. Also, if you go the eCommerce route, you'll be able to add and remove products with ease. We can't forget the SEO tools and analytics dashboards.
Wix has a basic set of features that allow for the most common edits to enhance your placements on search engines. Some more advanced optimizations may be outside of the reach of what Wix can bring to the table, but as a small business owner, these options are often unnecessary to rank well on Google.
Functionality
Wix offers impressive functionality at an affordable price point. Its sites include all the functionality you'd need for a small business. As a Wix user, you can enjoy access to templates, web hosting, eCommerce, photo galleries, scheduling systems, videos, events, mobile app management…the list goes on.
What Wix Users Have to Say
Since Wix is so popular, there is no shortage of reviews on this platform. Most reviewers praise it for its intuitive interface and diverse templates, they believe it falls short in the customer service department and SEO capabilities. Reviewers all agree that Wix is a solid pick for startups, entrepreneurs, and small businesses. 
Build Your Wix Website with Ease
For a basic small business website that gets the job done, Wix makes sense. Even if you don't consider yourself tech-savvy, you'll find it a breeze to build and launch your site. Just make sure you explore all of the plans and choose the ideal one for your unique situation. If you already have a website and want that "next level" in design, function, and features, consider developing a custom website for your business.
Become a Marketing Master
Sign up now to hone your marketing skills and receive notifications when new tips and studies are released.