Backlinks Lesson 1: The Good And The Bad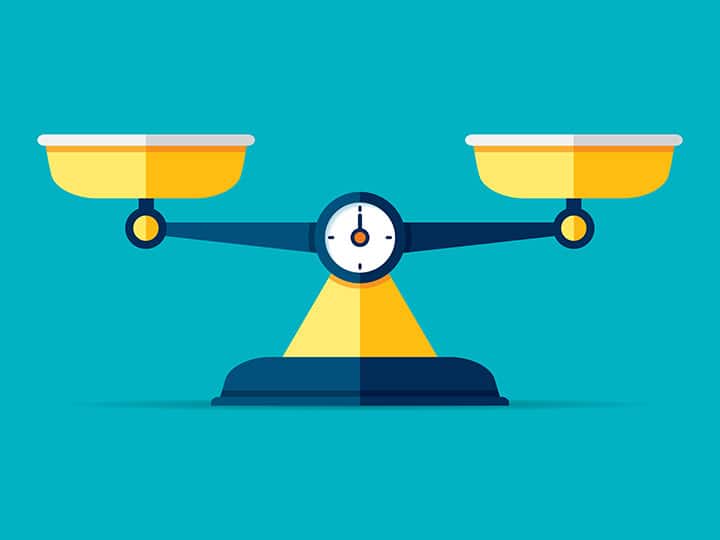 A backlink is a link from a website that points the reader to another website. These are invaluable for boosting your search engine optimization (SEO), as Google and other search engines typically view them as votes of confidence for your content. When done correctly, backlinks can boost your online credibility, improve search rankings, and send referral traffic to your website. Unfortunately, not all backlinks are good, and some can harm your SEO more than others, making caution when pursuing backlinks crucial.
This article will explore the good and bad of backlinks, including what makes a backlink good or bad, types of good and bad backlinks, and tips for getting good backlinks (and avoiding bad ones).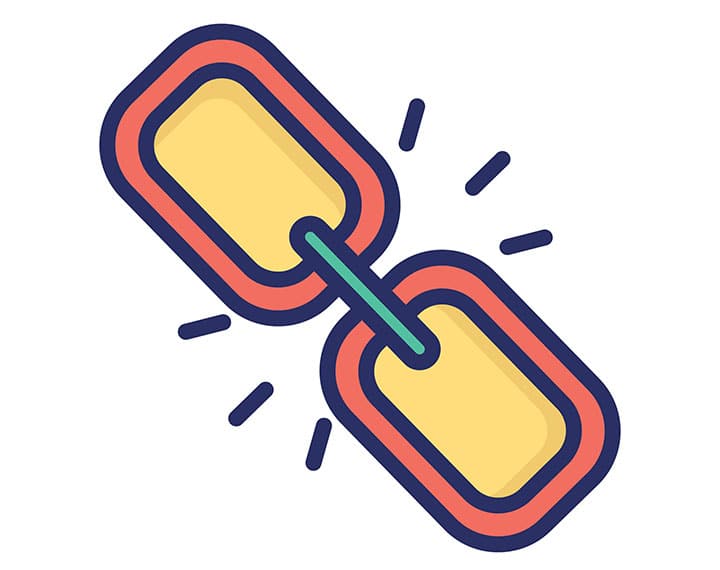 The Good
Unfortunately, not all backlinks are valued the same. Some backlinks add to the value of your website and your posts, while others detract. Here are some things that make a good backlink that will contribute to your search engine optimization efforts, not take away from it.
Relevance to your page – you want to ensure that the backlinks you are receiving are from related posts and websites or pages that are in some way relevant to your organization, products, community, etc.
Pages with authority – backlinks coming from strong typically transfer a greater level of authority and trustworthiness to your page.
Anchor text – unfortunately, not all anchor text is treated the same in Google's algorithm. When selecting anchor text, make sure that it is relevant to the piece of linked content and opt for anchor text that is not over-optimized.
Page traffic – when pages with higher traffic offer backlinks to your website, you will see higher referral traffic. This is why pursuing backlinking opportunities from well-known, high-traffic websites is good.
Types of Good Backlinks
Luckily, there are many examples of good backlinks. Certain good backlinks may be more important than others, depending on your website. Here are three of the best types of backlinks for any website or organization.
Editorial Backlinks
An editorial backlink is formed when someone mentions a piece of your content as the source of information or your site is featured in a link roundup for a piece of high-quality content. These links are earned by cultivating website authority, creating quality and valuable content, and becoming a go-to destination for expertise in your industry.
Natural Backlinks
A natural backlink occurs when a website links to your pages or content simply because it is high-quality and offers valuable information. This type of backlink building takes time, and there is no way to speed up the process other than simply focusing on creating high-quality and valuable content. Because this type of backlink is completely natural, it is often revered as one of the most crucial types of good backlinks, as it reflects directly on the value of your website's content.
Guest Blogging Backlinks
The best thing about guest blogging backlinks is that they are easy to get. But remember that quality and authority are the top priorities before making any arrangements with another website. You will have to research before making requests to ensure that the website you request a guest blog from is trustworthy and relevant to your own.
Guest blogging posts are typically a win-win because you get a quality backlink, and the website writing the post gets a piece of quality content to share with their readers and draw new people into their website.
Benefits of Good Backlinks
Good backlinks can bring numerous benefits to your website. When Google searches for answers to your customer's questions, it prioritizes websites that have diverse, high-quality, relevant links because these sites are the most likely to offer the informational responses that people are looking for.
Some of the most crucial benefits of having good backlinks include
increased website traffic,
improved search engine rankings,
enhanced online visibility.
Tips for Obtaining Good Backlinks
Here are some tips for obtaining good backlinks for your website.
Create High-Quality Content
As mentioned above, Google prioritizes high-quality content. Thankfully, so do people looking for answers. Creating quality content is the key to improving your website's standing with search engines and other websites looking to create valuable content for their audiences.
Build Relationships with Other Websites in Your Niche
Just because the market today is incredibly competitive does not mean you cannot form relationships with other websites and organizations in your industry. Often, these relationships can be mutually beneficial as you can link to each other and help your audiences find the answers they seek.
Use Social Media to Promote Your Content
Social media is crucial for any business today. With the rise of influencer culture and social media marketing, having (and updating) your organization's social media accounts is one of the highest priorities. You can use these accounts to get in touch with others in your industry, find opportunities on other social media accounts, and generate backlinks in this way.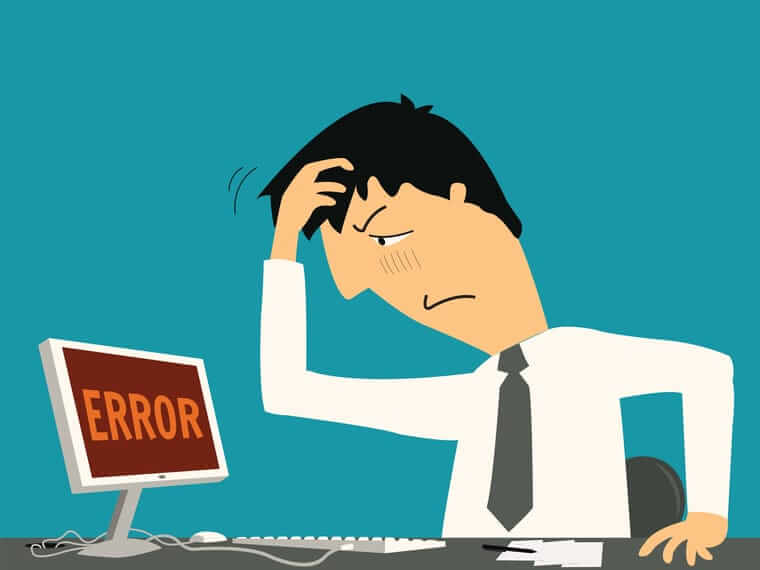 The Bad
As mentioned above, not all backlinks are good. A bad backlink is simply a link that does not adhere to Google's guidelines, whereas a good backlink does. The issue with not adhering to these guidelines is that it can cause search engines like Google to flag your website or page as "spam" or otherwise lead to other SEO consequences that can be hard to recover from.
So, what makes a bad backlink? Sometimes it can be hard to determine if a link is good or bad. As we said, any link or type of link that somehow breaks Google's guidelines is a bad backlink. More specifically, bad backlinks may have the following characteristics.
Irrelevant or unrelated pages – links from unrelated sites or pages will be bad backlinks. There is no need or benefit from getting links from a completely unrelated website, as your audience will not look for your type of content there.
Over-optimized anchor text – having your website or pages show up in only extremely over-optimized anchor text can dramatically affect how Google views your web page. Over-optimized anchors can come off as spam and negatively affect your rankings and search traffic.
Low-quality content pages – low-quality or milled content is a no-go with Google. After all, Google's goal is to offer readers answers to their questions; low-quality sites do not offer answers or anything of substance.
Pages with low authority – websites with more authority can bring an air of trustworthiness to your website. On the other hand, links from web pages with low authority can undermine your website's trustworthiness.
Sites with penalties – you do not want to be associated with a penalized site. Think about it like being in the "wrong crowd," if Google sees that you are linked on a site that it has penalized, it may assume that your website is also not providing the right type of value to your audience.
Types of Bad Backlinks
Now that you know what bad backlinks are, you may wonder what links you should look out for. Unfortunately, it can be hard to identify bad backlinks sometimes, but any links that fall into these categories do more harm than good for your website.
Paid Backlinks
Paid backlinks or backlinks from link-mill websites are always considered bad backlinks. Websites that offer backlinks in exchange for money or other resources typically provide milled content that does not add value to your website. Unfortunately, even high numbers of these links do not increase the value of your website, and Google may end up penalizing you for a large number of low-quality backlinks.
Low-Quality Backlinks
As mentioned above, Google is all about high-quality content. The better quality content you put out there, the more likely Google is to promote your website. This counts for backlinks as well. If you are getting backlinks from low-quality sites, Google with set your site in this category and devalue it in its algorithm, which can dramatically hurt your rankings and discoverability.
Spammy Backlinks
The final type of backlink that you want to watch out for is backlinks from spammy websites. Spam is the last thing you want to be associated with your website, so ensure that you take time to evaluate websites linking to yours to ensure that they are not spam. Leaving these links up can decrease your search rankings and devalue your website.
Risks Associated with Bad Backlinks
Unfortunately, just as there are benefits of good backlinks, there are risks of using bad backlinks. As mentioned above, since bad backlinks are links that in some way violate Google's backlinking guidelines, the primary worries you will have about using these links are
Google penalties,
decreased search engine rankings, and
damage to online reputation.
Tips for Avoiding Bad Backlinks
Backlinks can be detrimental to your website if they are not of good quality. So, here are some ways you can ensure that you are only getting good backlinks.
Conduct Regular Backlink Audits
Conducting audits is crucial to helping you avoid bad backlinks. Unfortunately, you cannot control when someone links to your webpage — especially if it is from a spammy website.
Regularly auditing your backlinks allows you to catch any bad backlinks and remove them before they can cause damage to your online reputation.
Use Google's Disavow Tool
If you cannot remove bad links to your website, you can use Google's Disavow Tool. This tool should be used cautiously as too much use can harm your website ranking with Google. However, it is crucial for individuals with several unwanted and guideline-violating backlinks.
Monitor Your Website's Backlink Profile
Keeping tabs on your backlinks is the best way to ensure your website is not falling prey to unwanted backlinks. As you try to improve your SEO, ensure you continually manage your backlink profile and allow only high-quality backlinks to reach your site. 
Conclusion
In summary, good backlinks can bring incredible benefits — such as increased online visibility, search engine ranking, and website traffic — but bad backlinks can bring catastrophic consequences to your online presence. To avoid consequences like Google penalties and damage to your online reputation, you must focus on creating good quality content, regularly maintaining your backlink profile, and conducting backlink audits.
Become a Marketing Master
Sign up now to hone your marketing skills and receive notifications when new tips and studies are released.