Google's E-E-A-T Principles and Their Role in SEO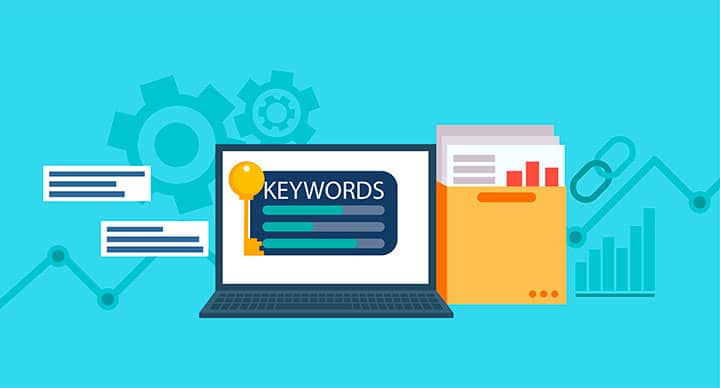 Website visibility relies on SEO (search engine optimization). SEO involves customizing online content to meet search engine requirements and align with the keywords users search for. Keywords play a crucial role in driving search engine users to websites. By incorporating highly relevant keywords into online content, businesses can attract a larger number of potential customers.
As search engines continuously refine their algorithms, Google's E-E-A-T (Experience, Expertise, Authoritativeness, and Trustworthiness) principles have emerged as the standards governing online credibility. These guidelines shape how Google evaluates and ranks websites. If you want to capture more website visitors and convert them to paying customers, then you should make your website content show Google that it is backed by your brand's experience, expertise, authoritativeness, and trustworthiness.
This article explores the significance of E-E-A-T and its pivotal role in modern SEO practices. In the end, we hope you will be better equipped to enhance your website's visibility, establish trust with your audience, and improve your search engine rankings.
Understanding E-E-A-T
Experience
As with most things in life, experience matters. Experience lays the groundwork for creating credibility and trust. For example, when hiring a contractor for a home renovation, experience makes a huge difference. An experienced contractor possesses knowledge, problem-solving skills, and a commitment to quality work. They accurately assess project requirements, provide suggestions, and overcome unexpected challenges. As a result, you can expect a well-executed renovation, completed to a high standard, within the designated time frame, and without exceeding your budget. You can trust someone with these qualities to handle your project.
The same idea applies to content creation and SEO. Adding first-hand experience to content enhances the quality of Google's search results. Content creators need to showcase their familiarity with the topic through the content they produce. A health and fitness blog writer that provides insightful and credible content based on personal experiences and expertise can connect better with readers than someone who can't tell a sit-up from a stirrup.

Expertise
Knowledge is power in both the real and digital worlds. Consider the field of medicine. In healthcare, expertise is extremely important because it directly influences patient outcomes. A highly skilled and experienced surgeon possesses specialized knowledge and technical proficiency. Their expertise empowers them to accurately diagnose conditions, plan and execute surgeries, and deliver optimal patient care. Patients trust in their expertise, knowing that their lives and well-being rest in capable hands.

Google favors content that demonstrates a high level of expertise. An experienced technology blogger, equipped with extensive knowledge of the latest gadgets, software, and programming languages, can offer their audience insightful reviews, practical tips, and troubleshooting advice. Google can latch onto this content and help it rank higher in search results.

Authoritativeness
Authoritativeness refers to the expertise, reputation, and ability of a person or entity to offer reliable information or make informed decisions. In their respective fields, authoritative figures or sources are seen as trustworthy and influential. For instance, a renowned financial advisor, acknowledged for their extensive experience, track record, and industry knowledge, wields authority in assisting clients with investment strategies. Clients place trust in their guidance and recommendations, reassured by the backing of a reputable source.
Audiences are more likely to trust and share authoritative content because it carries greater weight and influence. For example, a respected home improvement YouTuber establishes themselves as an authority figure by producing videos featuring step-by-step tutorials, expert tips, and successful renovations. Google notices their content and its popularity and promotes it in its search rankings as opposed to spotlighting a new creator who doesn't have a great reputation.

Trustworthiness
Trustworthiness builds credibility, reliability, and confidence in individuals, organizations, or sources. It indicates that they can be trusted and their actions, information, or promises are dependable. A real-world example involves the automotive sales industry. A car salesperson who is honest and delivers transparent communication and genuine customer service often builds trust with potential buyers. They offer accurate information regarding the vehicle's condition, history, and pricing, ensuring customers feel confident in their buying decision.

The same idea is true with content creation and SEO. If your audience does not trust your content, then neither will Google. An example finds a recipe website offering precise ingredient measurements, clear instructions, and tips, empowering users to confidently prepare flavorful dishes in their own kitchens. The platform's trustworthiness is established through its consistent delivery of dependable and successful recipes. Google will probably ignore a website that only has a few recipes with vague directions and not much else.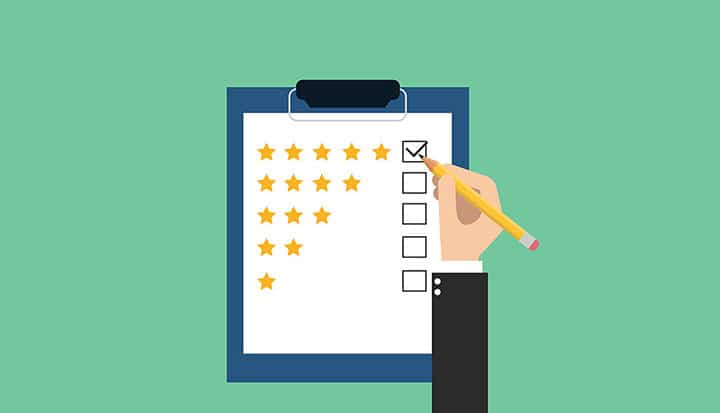 Role of E-E-A-T in Google's Search Quality Rating
How Google's Quality Raters Evaluate E-E-A-T
Google's Search Quality Raters offer input based on Google's comprehensive guidelines. Their feedback serves as an evaluation tool, improving the Search experience for Google's users.

Knowing the guidelines can help you make content that appeals to them on a technical level and put you in Google's good graces.
Google's Search Quality Rater Guidelines
Lowest E-E-A-T
This rating designates the "Lowest Reputation of the Website or Content Creator." You definitely want to stay away from this rating. If your content scores this low, then the Search Quality Rater recommends that people should not visit your website due to its negative reputation, which renders it untrustworthy.

Examples of websites that could receive this rating include those that facilitate or promote criminal behavior. Quality Raters will investigate news articles to determine the validity of such claims.

Lacking E-E-A-T
This rating is a bit higher than the previous one, but is still less than ideal. Low-quality pages typically receive this score because they, like the title says, lack Experience, Expertise, Authoritativeness, and Trustworthiness.

Let's go back to our examples to show content that lacks E-E-A-T:
A health and fitness blogger promotes a diet despite never following one themselves.
A tech blogger writes an article about the latest AI trend who clearly doesn't know anything about the topic.
A home improvement YouTuber's videos never show the results of their work.
A recipe website has a few or no recipes.
High Level of E-E-A-T
A website that achieves this rating has proven its experience, expertise, authoritativeness, and trustworthiness. This type of content appeals to people. High-quality examples include:
Health and fitness blogs that share their detailed experience with diets and exercise routines.
Tech blogs that provide correct information.
Home improvement videos that show projects from start to finish with easy-to-understand directions.
Recipe websites that offer many recipes that are easy to follow (and easier to eat).

Very High Level of E-E-A-T
The pages that score best on Google Search will attain this rating. This content is the most reliable and trusted on the Internet. You should aim to get this rating with every piece of content you produce.

The standards for achieving a Very High Level of E-E-A-T will vary depending on the topic, but generally answer the following questions:
Does the content demonstrate first-hand experience?
Who are the experts and what qualifies them as such?
What attributes make a source highly authoritative on the topic?
Can the content or its creator be considered trustworthy regarding the topic?
Content that is featured on other sites that have scored Very High E-E-A-T, award-winning, original, and helps audiences the most will enjoy this rating and higher Google Search ranking.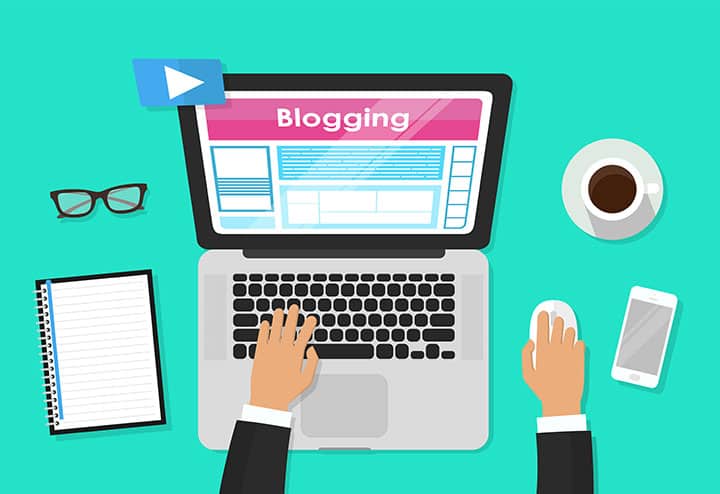 Practical Application of E-E-A-T Principles in SEO
Demonstrating Experience
Content creation and user engagement go hand-in-hand. Consistently produce the best possible content that is factual and entertaining, interact with your audience, and modify your content based on user feedback to improve their experience.
Establishing Expertise
Showing off what you know comes down to what you present in your content. Showcase in-depth knowledge, conduct research, provide credible sources, and seek recognition through citations and collaborations with reputable entities.
Building Authoritativeness
Acquiring backlinks, which are links from other websites pointing to your own, can help people perceive you as an authority in your field. Write a post on someone else's blog, actively promote your online presence through social media, and network with authoritative industry influencers.
Ensuring Trustworthiness
Build trust in your website and content through the development of security measures that safeguard user data, transparently communicating privacy practices, and validating the authenticity of information and credentials. Foster trust by offering clear privacy policies, establishing secure connections, and sharing genuine user reviews and testimonials to instill confidence in your brand.
Case Studies of E-E-A-T in Action
Example 1: ABC Health and Wellness
This brand featured content created by medical experts on its website and cited prestigious sources. This led to a significant improvement in their SEO performance, including higher search rankings, increased organic traffic, and greater user engagement.

Example 2: XYZ Recipes
XYZ Recipes shared recipes created by professional chefs, including detailed cooking instructions and nutritional information. Their dedication to expertise and trustworthiness resulted in improved SEO performance, increased visibility in search results, and created a loyal user base.

Example 3: 123 Travel Agency
The agency wanted to increase its website's visibility and generate business. It made a website that featured comprehensive travel guides that contained accurate information and insider tips. This soon established them as a reliable and authoritative source in the travel niche, which raised their E-E-A-T rating.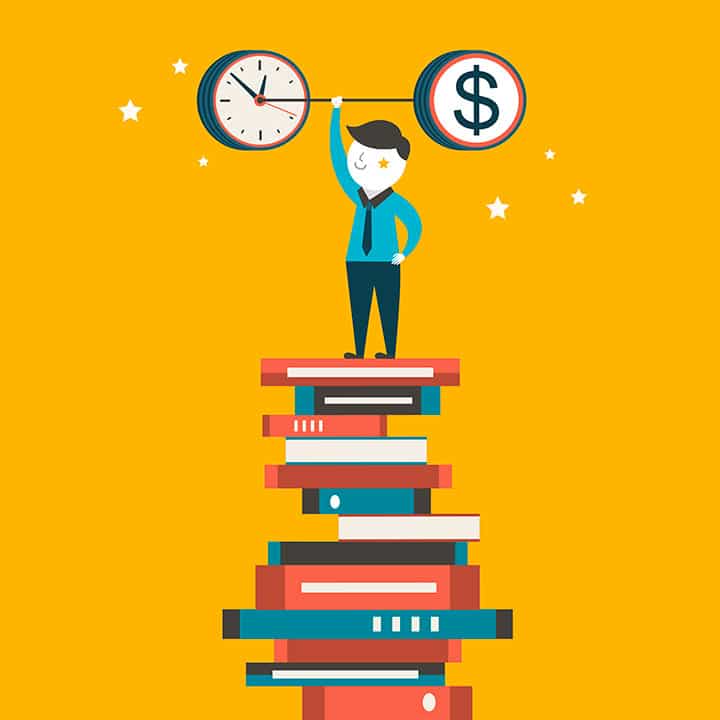 Hungry for Success?
SEO is sometimes a complicated mess. You can use Google's E-E-A-T guidelines to form a content creation plan free of ambiguity and lackluster results. However, creating optimized content is only one ingredient. You must keep up with these principles since search engine algorithms tend to evolve. You must also refine your content to align with these changes to keep pace with your competition and outrun those who deliver content based on outdated data. The journey of mastering E-E-A-T is an ongoing one, but the rewards are worth it. Keep at it and soon you might savor the delicious fruits of SEO success.
Become a Marketing Master
Sign up now to hone your marketing skills and receive notifications when new tips and studies are released.