Writing Content to Rank on Search Engines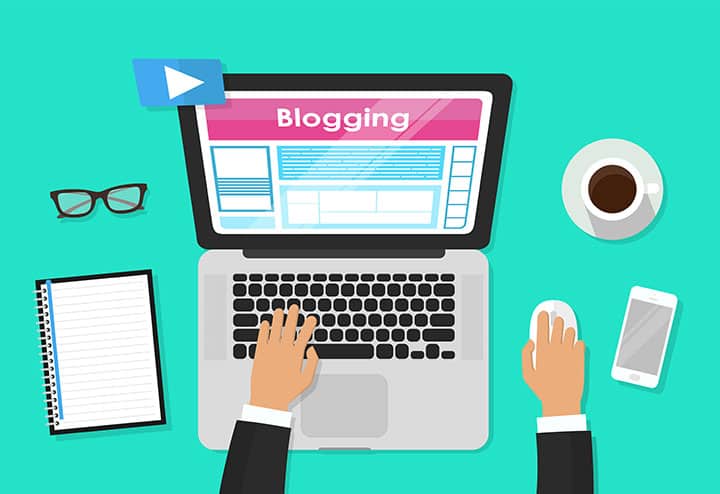 There are many struggles involved with converting people into paying customers. A marketplace might be overcrowded with competitors. Consumers might take longer to choose a specific brand because of all the choices.
If you want to earn a sales conversion, you should write content that ranks on search engines, specifically Google, which is the world's most-used search platform. Although your content can help you gain traction on other platforms, you will be focusing many of your efforts on trying to rank on Google.
However, your content can do more than help you rank on search engines. What else can it do? What can you do to make your content the best it can be?
This article will address these questions to help you design content creation campaigns that drive results.
Not All Content Should Rank
Your content's purpose is up to you. What do you want your content to achieve? Do you want to promote your brand? Do you want to convert website visitors to paying customers? Do you want to provide additional information to better educate your audience? Do you want to produce content that can be referenced as a reliable source?
Fortunately, you can pursue any of these avenues to make your content work.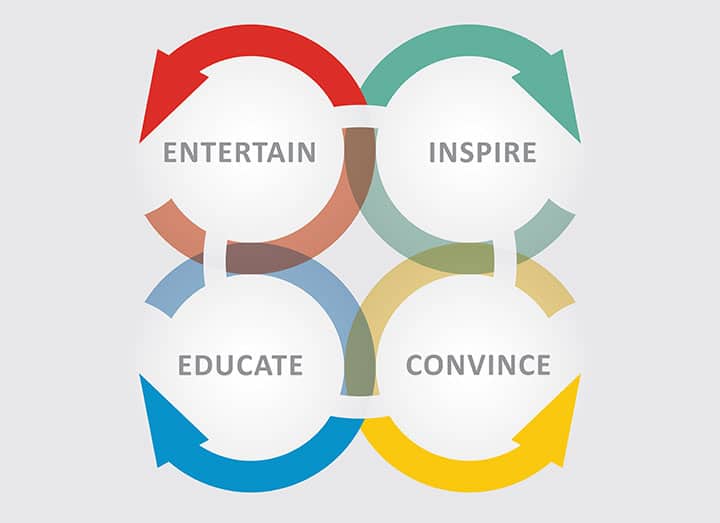 Convert
Your business goal should be to turn leads into customers. Sales copy can help persuade your potential customers to take an action, specifically complete a sale. Other types of conversions include subscribing to a mailing list or downloading other content. If you create content to convert, then you must show audiences how your product can benefit them.
On-site Addon
Attracting visitors to your website is a battle in itself. Once you have them on your page, you can keep them engaged with your page by giving them additional information that further promotes your product. On-site addon content can also educate your audience, giving them something valuable that sustains their interest in what you are selling. Examples of on-site addon content are case studies and client testimonials.
Linkbait
Having other sites link to yours can help you rank on search engines. Backlinks can help raise your site's visibility. One way to get backlinks is to create accessible content that can be easily referenced. You can provide consumer poll results, expert interviews, study data, guides, and more.
Search Ranking
People can not visit your website if they can not find it. How do you get people to find your site? Since many consumers use search engines to research products and services they are interested in, you should create content that helps your site rank in search engines.
Consumers will enter search queries into a search engine like Google. Search queries are made up of keywords. These keywords will make the search engine return a list of results that apply to the search. The most relevant organic results are those that have the best keywords, backlinks, and intent. Since keywords are the cornerstones of SEO (search engine optimization), you should focus your efforts on effectively incorporating those into your content.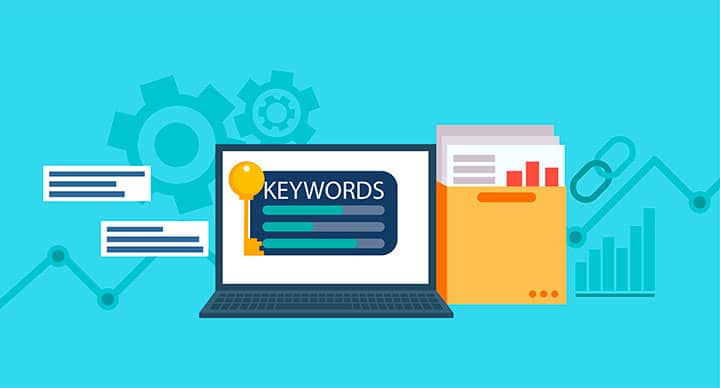 Keyword Research
You should want your website to rank high in search results. The higher a site ranks, then the greater the chance it will be seen by more people who might convert to paying customers. Before you begin optimizing your online content, you should figure out what keywords you are going to use in your content. Keyword research helps you understand what type of content you should create.
Topic Research
Keyword research can tell you what topics people care about the most. You can leverage this popularity to produce content that draws in audiences. You can then hone the keywords you use by focusing on the topic you have found. Producing high-interest content that closely covers hot topics can generate more involvement in your content from search engines and audiences.
Competitive Research
An effective method to discover what keywords to use is to look at what your competitors use. Competitive research can help you identify the keywords they use. It can also help you find the keywords they are not using but should. However, you can use those keywords in your content to give audiences what your competitors are not. Additionally, you can include their popular keywords to increase your search engine ranking.
People Also Ask
A free and simple way to research keywords is to submit a search query on Google and see what other people have searched that relate to your question. Nearly every Google search result will yield a People Also Ask section that provides quick answers. You can use this section to guide your content creation both in topic generation and snippet writing. Emulating what you discover and adding your own spin can help you expand and enhance your content.

Related Searches
Another free and easy way to discover what you should be producing is the Related Searches section at the bottom of many Google search results listings. If Google thinks they are worth mentioning, you should invest the time and energy in addressing those searches in your content. One of the best things about Google's Related Searches and People Also Ask sections is that they are free to use and do not have to sign up for any specific service. Anyone can use Google to search for keywords and have near-instant access to these features.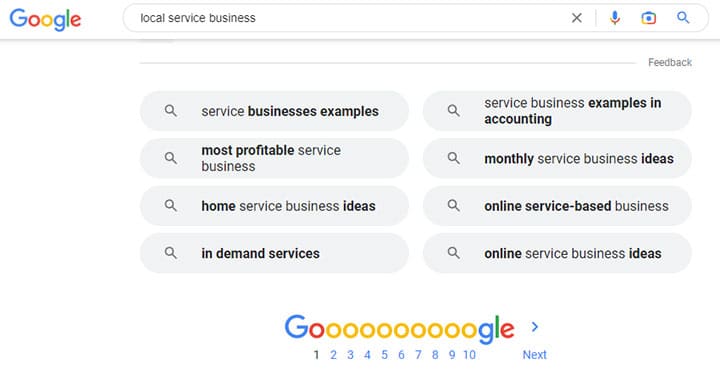 Writing the Content
Use headings
Headers help Google's web crawlers understand your content's intent and relevancy. Web crawlers scan your website to determine if it is worthy of being indexed in Google's massive database. Websites must be indexed for Google to display them in search results. Therefore, you should do all you can to improve the odds of Google finding and liking your website.
The H1 heading should contain the primary search phrase your content revolves around. The other headings should contain keywords that relate to their respective sections, which should also be keyword-rich.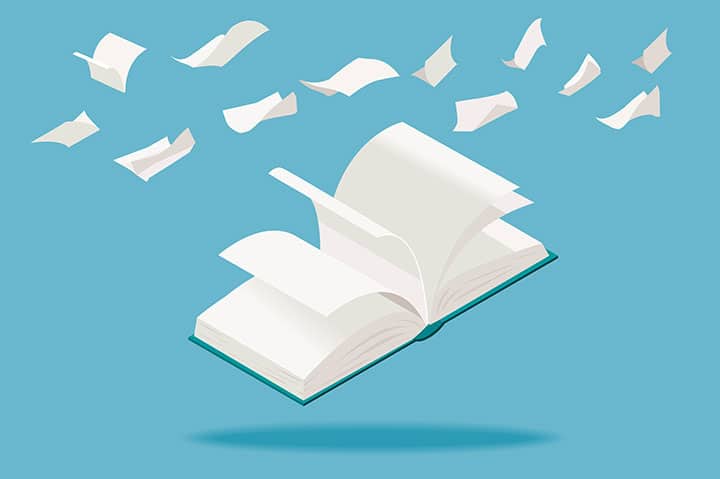 Include keywords in the content
Keywords are only helpful if you use them. Only inserting them in your content's headings will probably not improve your search engine rankings. You have to use the keywords throughout your content.
Avoid keyword stuffing
You should not create a block of text filled with keywords that have no rhyme or reason. Keyword stuffing can do more harm than good. Search engines like Google can determine when websites are practicing keyword stuffing and thus not index them. Search engines want to provide value to their users. Otherwise, unsatisfied users will quit using their platform. It is in the search engines' best interests to give the people what they want. Many people will not have much use for a block of nonsensical search phrases. They want clear information that answers their questions and solves their problems.
You should write content for your audience first. Naturally use keywords instead of plugging them in at random. Doing so can make your content more algorithm-friendly now and in the future as search platforms evolve their engines.
Additional Optimizations
Add images
Sometimes pictures are worth a thousand words. If they engage website visitors, they can be worth a lot more. Pictures can engage people more than mere text. Images can also organically gain additional website traffic through Google Image searches. This can specifically be good for your business if your brand involves visuals. For instance, if you are a professional photographer or graphic designer, your content should contain examples of your work. You can show off your work and pull in audiences from search engines.
You can also use infographics to optimize your content. These visual representations of data and information can offer knowledge at a glance. You can use them to obtain backlinks from impressed visitors who wish to share what they have found.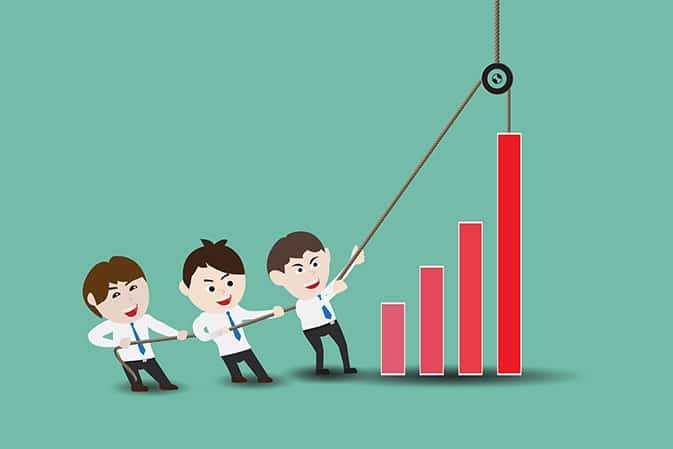 Analyze and reoptimize
You should not publish content and forget about it. People's interests and search habits change. Therefore, keywords and popular topics often change as well. Monitoring your content's search result rankings can help you determine what works and what does not. You can edit poorly performing content to reflect new and more popular keywords. Sales copy, blog posts, and more can be refreshed whenever they grow stale.
You can also analyze your content to find what it lacks. For instance, if you wrote an article about a particular topic and it is not ranking high in search results despite being a popular subject, you can expand your article to include better keywords. You could even add an infographic or other feature to optimize your content. Tracking your content's performance is crucial to crafting the best, focused material.
Conclusion
When you write content to rank on search engines, you are helping increase your brand's awareness among prospective customers. Content creation is a pivotal piece of your marketing campaign. Producing and publishing content that appeals to search engines and audiences can boost your revenue-generating opportunities. It can be a monumental investment but could pay off in the long term.
Become a Marketing Master
Sign up now to hone your marketing skills and receive notifications when new tips and studies are released.